CAST
The truly geniune performances are what strike viewers the most and has them talking for days. The cast put their hearts into this film, and simply put, they shine. Some old, some new... all exceptional.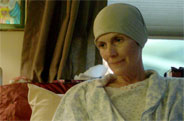 Julie Hagerty (Kristina Venable)
Julie is a seasoned veteran whose first recognizable role was as flight attendant Elaine Dickinson in the blockbuster comedy Airplane! A Juilliard educated actress, she's lit up the screen with memorable roles in movies such as A Midsummer Night's Sex Comedy, Lost in America, What About Bob, and Noises Off. She has also done extensive work in theater and won the Drama Critic's Award for her role in Raised in Captivity and the Theater World Award for The House of Blue Leaves. On the small screen, she has played both comedic and dramatic roles on numerous shows such as "Malcolm in the Middle" and "Law & Order."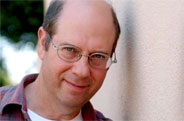 Stephen Tobolowsky (Carl Venable)
Stephen Tobolowsky, a true actor's actor, possesses an impressive list of credits (as a quick search on imdb.com will reveal). You probably know him best as Ned Ryerson in Groundhog Day and Sammy Jankis in Memento. With his vast body of work, if you turned on a TV at any given moment, you'd probably see Stephen on at least one surf of the channels. Stephen is also an accomplished musician, a Tony-nominated stage actor, and, more recently, the humorous subject of the postmodern film Stephen Tobolowsky's Birthday Party.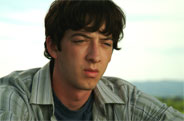 Phillip Vaden (Andy Venable)
The unforgettable lead of Pope Dreams is played by brilliant newcomer Phillip Vaden. This marks his first feature film appearance, but you'd never know it. At his young age, Phillip possesses a depth that most actors twice his senior still strive for. When he first moved to Los Angeles, he studied at the South Coast Repertory Professional Conservatory, which began casting him for productions even prior to his completion of the program, and in 2004, he won an Ovation Award for Caught In the Net at International City Theater in Long Beach. Big things are in store for this young man. Pope Dreams is blessed to have discovered such a talent.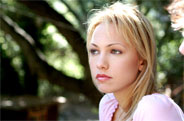 Marnette Patterson (Brady Rossman)
Marnette (sometimes credited as "Marne Patterson") has been performing her entire life, having appeared on "Mama's Family," "Touched by an Angel," and "Camp Nowhere." In recent years, she was a series regular on NBC's "Something So Right," the WB's "Movie Stars," and has been a guest star on "Nip/Tuck," "That 70's Show," and "Grounded for Life."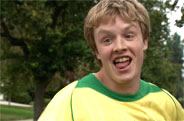 Noel Fisher (Pete "Pelando" Frazier)
Noel Fisher has been acting since he was a young child, having appeared in Agent Cody Banks, X-Men: Evolution, Final Destination 2, and numerous others. His frenetic, dynamic energy fills the character of Pete Frazier, making him a standout element of Pope Dreams. Currently, he can be seen in a recurring role on Showtime's "Huff" with Hank Azaria.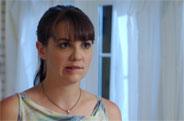 Larisa Oleynik (Maggie Venable)
Larisa is most famous as the star of the 1990s Nickelodeon show "The Secret World of Alex Mack," where she played a teenager who gained strange and semi-wonderful powers. She also played regular roles on "3rd Rock from the Sun" and "Boy Meets World," and her movie credits include 10 Things I Hate About You and A Time For Dancing. In 1997, she was named by People magazine as one of the 50 Most Beautiful People in the World.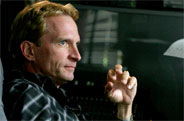 Rex Smith (Don Merchant)
Rex debuted on Broadway in Grease in 1978 and enjoyed a stint as a teen idol with his gold top-10 single "You Take My Breath Away" in 1979. He later appeared in both the stage and film versions of Pirates of Penzance; performed in plays such as West Side Story, Brownstone, and Baby!; and co-hosted the seminal '80s music show "Solid Gold."